REGISTER NOW!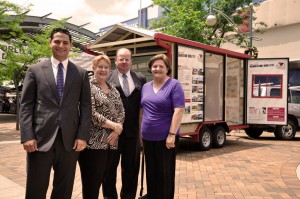 Councils are the first point of contact with their communities. By participating in the campaign, Councils actively engage with their community to promote awareness of asbestos in and around homes and the dangers to homeowners when asbestos is disturbed. Participation in the campaign can also aid in preventing the dumping of asbestos in communities by raising awareness of the issue through local media and events.
BENEFITS TO PARTICIPATING COUNCILS INCLUDE
Awareness of Council taking a leadership role in addressing asbestos issues at a local level.
Media coverage of Council's proactive approach to asbestos.
Inform your constituents about the safe management of asbestos.
Reduce incidences of unsafe asbestos management practices.
Reduce incidences of illegal dumping of asbestos products.
Recognition as being a major contributor to Asbestos Awareness Month on asbestosawareness.com.au.
Low cost to participate – access to pre-prepared relevant information and images.
Leverage Council's brand in line with national media and advertising.
EASE OF USE FOR COUNCIL PARTICIPANTS
To make it easy for Council to participate, all campaign collateral is easily downloadable from the asbestosawareness.com.au website including; posters, flyers, pre-prepared media release templates, multilingual posters and flyers, photographs of asbestos products commonly found in homes, copy and graphics for print and online use, and the Asbestos Awareness website logo which can be utilised in all Council collateral to promote awareness.
For access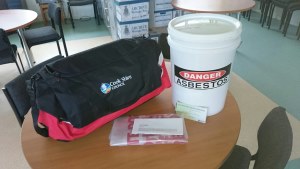 to all Council collateral including media release templates you will need to register your participation. All registered Councils will be eligible to submit an award entry submission.
PAST COUNCIL PARTICIPATION
In 2015, of the 563 councils across Australia, 459 (81%) officially registered their participation in Asbestos Awareness Month, the highest number of council participants since the campaign launched in 2012. In NSW, 138 (91%) of councils participated with over 75% of councils in each state and the NT joining with the AEC to educate their communities by participating with various levels of involvement from hosting Betty to including information on their websites. In 2015, we hope ALL Councils throughout Australia will participate in this initiative.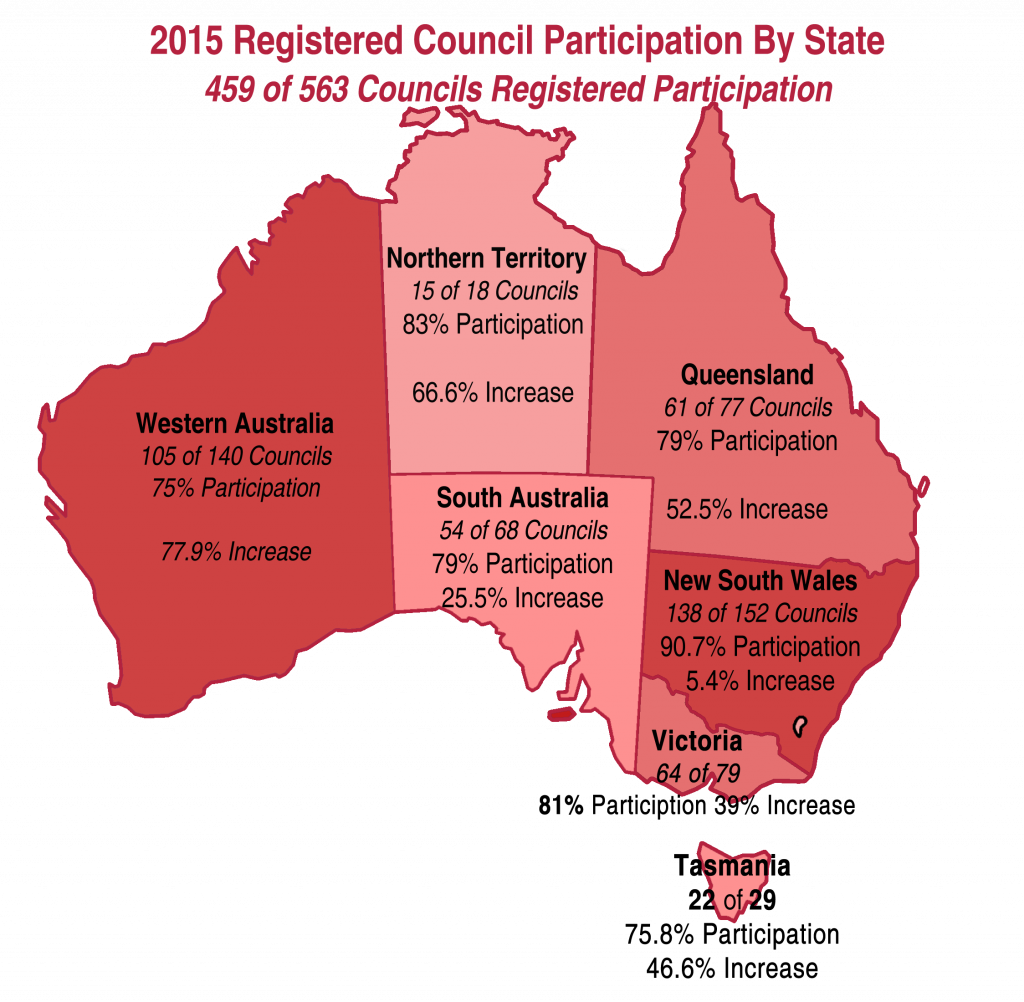 TESTIMONIALS
"The benefit of Council in participating in this campaign has been the ongoing improvements in the areas of illegal dumping of asbestos as well as the illegal boarding of asbestos into our community.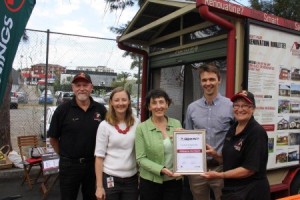 This along with the increase in awareness across our community has brought benefits to both our organisation and community as a whole by making our community and work areas safer with the decrease in illegal dumping." District Council of the Copper Coast, Regional SA
"Nillumbik Shire Council was very pleased to participate in Asbestos Awareness Month. This program has given Council another avenue to engage with our citizens and represents a positive step forward in Council's role in protecting our community's wellbeing" Nillumbik Shire Council, Metropolitan Victoria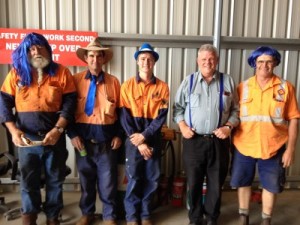 "As a result of our participation in Asbestos Awareness Month I believe our community has a better understanding of where asbestos can be found and how it should be collected. We as a local government are here to serve our community and ensure their wellbeing. If we can save one life, that's awesome. If all we can do is tackle illegal dumping of asbestos, then that is great too" Cook Shire Council, Regional QLD
"By running such a campaign the entire council, Councillors and residents and general community are made aware of the dangers of asbestos. Cooma-Monaro Council like many regional centres has the majority of housing which was built with asbestos fibro sheeting. Many renovators of these older houses start a "minor" renovation without any consideration of the materials which they are removing or sanding. Awareness campaigns such as Asbestos Awareness Month bring the information to the forefront of people's minds so that dangerous activities can be avoided". Cooma-Monaro Council, Regional NSW
"While Holroyd City Council strives to continually enhance its education programs and improve management of asbestos within our community, participation in Asbestos Awareness Month further challenges and motivates us to think outside the square and come up with new and innovative ways to engage the community about asbestos related issues" Holroyd City Council, Metropolitan NSW
Share this information on: