The Asbestos Products Database is Australia's first comprehensive online database to assist homeowners, renovators, tradespeople and some industries to identify asbestos-containing materials so they can be managed safely. The database provides multiple search options for products commonly used in residential and commercial properties, in agriculture, automotive, industrial, plant and marine products and features over 60 different product types and more than 550 product photographs with descriptions and locations where these products might be found in homes built or renovated prior to 1990.
Search Results
- 7 results for "kitchen"
Cement - sheets, moulded product
Compressed and autoclaved, coloured and patterned waterproof cement sheeting, used mainly in kitchens, bathrooms and laundries
View Product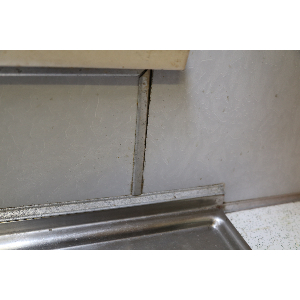 Floor Covering
Solid, brittle material in a variety of colours used in control rooms, bathrooms, common rooms andamenities rooms of zone substations and Field Service Centres. Sometimes used in bigger distribution substations. Can also be referred to as lino o...
View Product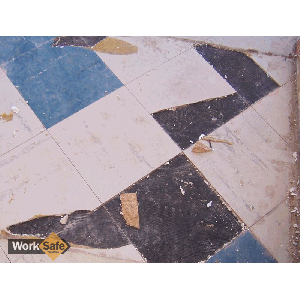 Cement - sheets, moulded product
Fibro asbestos cement sheeting, typically used as an internal wall and ceiling lining in laundries, kitchens and high-traffic areas in residential, medium-density and commercial buildings,
View Product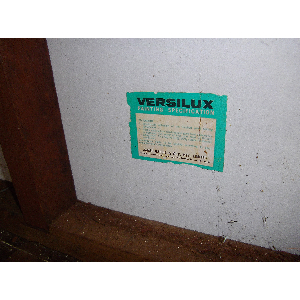 Cement - sheets, moulded product
A compressed fibre cement structural flooring substrate for ceramic tile finishes over timber or lightweight steel floor joists
View Product
Insulation boards and blocks (bonded)
Asbestos millboard was used in the construction industry all over the world. Because of its flame-resistant durability it became a popular material to use above fireplaces and stove-tops, as well as other locations in walls and ceilings. Millboa...
View Product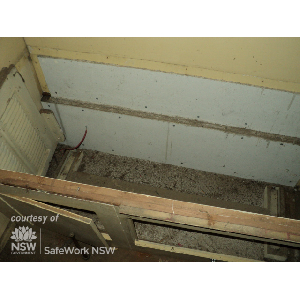 Adhesives, mastics, putty, sealants, plasters and paints
Asbestos containing material has been found in wall vents used for ventilation in domestic homes.
View Product